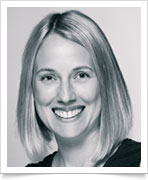 Editor's message: In the case of a TUPE transfer or service provision change covered by the TUPE Regulations 2006, you are required to inform or consult appropriate representatives of affected employees. Failing to do so could be costly as it may result in each affected employee being awarded a protective award of up to 13 weeks' pay.
Appropriate representatives under the Regulations are trade union representatives or elected employee representatives. If your organisation is a micro-business (with fewer than 10 employees) you may inform and consult directly with affected employees if there are no employee representatives.
You will need to provide certain information about the transfer to appropriate representatives in sufficient time to allow your organisation to consult the representatives. The obligation to consult the appropriate representatives arises only if the employer (whether the transferor or transferee) of an affected employee envisages that it will, in connection with the transfer, be taking measures in relation to that employee.
Ellie Gelder, employment law editor