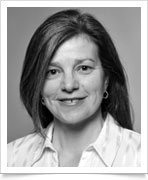 Editor's message: Health benefits are a common feature of employers' benefits packages, and can range from life assurance, occupational sick pay and private medical insurance through to benefits designed to help employees stay well, such as subsidised gym membership and health screening.
The provision of health benefits can form part of an organisation's absence management programme. Employee absence can represent a significant cost to the employer, but a comprehensive range of health benefits can help to reduce the amount of time that an employee is off, or prevent the employee taking time off.
For the employee, health benefits can play a part in maintaining their personal wellbeing, as well as giving the opportunity for fast access to healthcare treatment. A comprehensive health benefit offering demonstrates the organisation's commitment to their people when recruiting and retaining key talent.
Rachel Sharp, HR practice editor