Webinar: HR's questions on dismissal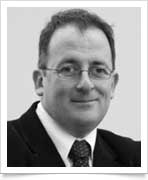 This special Q&A surgery addresses the legal and practical issues that arise when dismissing an employee.
Senior employment lawyers Darren Newman (pictured above, right) and Laurie Anstis (pictured below, right) provide a brief overview on dismissals, particularly redundancy and capability dismissals, before answering your questions during a 45-minute Q&A session.
In this Q&A surgery, Laurie and Darren will answer questions such as:
Are employers legally obliged to offer alternative employment before dismissing an employee for ill health?
Is it possible to dismiss an employee who has been promoted but is incapable of carrying out his or her new role?
During a redundancy exercise, what should employers consider when identifying the pool of employees at risk of redundancy?
Where two employees are in conflict at work, is it possible to dismiss one or both employees fairly?
When is it fair to dismiss an employee when his or her conduct brings the employer into disrepute?