Webinar: Pensions auto-enrolment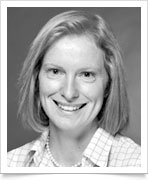 To try to ensure that the country's workforce saves adequately for retirement, the Government has introduced pensions auto-enrolment. Larger employers are the first to have to comply with the new rules, which came into effect on 1 October 2012, but all employers will have to make pension provision for eligible staff over a certain period.
XpertHR pay and benefits editor Sheila Attwood and Kate Upcraft, pay expert and XpertHR employment law manual author, set out the key issues your organisation needs to know about to prepare for pensions auto-enrolment. Hosted by Personnel Today editor Rob Moss.
Please log in to XpertHR to read the rest of this article