Webinar: Performance dismissals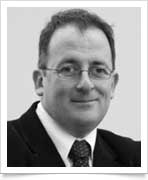 Employment lawyer and XpertHR contributing author Darren Newman sets out a practical three-step approach to performance management that is lawful, fair and commercially sensible. Darren guides employers through:
defining clear performance standards for the employee to achieve;
giving the employee a reasonable opportunity to improve; and
where the employee fails to improve, implementing a fair performance dismissal procedure.
Hosted by Personnel Today editor Rob Moss.
Please log in to XpertHR to read the rest of this article