Marc Reid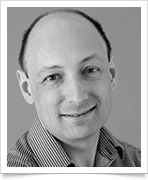 Marc is an experienced workplace mediator, accredited by the Centre for Effective Dispute Resolution (CEDR) and a Civil Mediation Council (CMC) registered mediator. He has carried out training in conflict management skills for many years and is author of "DIY Mediation: the Conflict Resolution Toolkit for HR".
Marc runs Mediation4, which focuses on helping organisations across all sectors to manage and resolve workplace conflict. He has mediated a wide range of cases and has also set up and run mediation services for a top FTSE multinational company.
Marc combines his mediation expertise and knowledge with 25 years' experience in senior corporate commercial, HR and general management roles. He is a keen advocate of local community involvement and works as a board director and lead mediator with a community mediation charity.