Mark O'Grady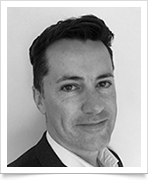 Mark O'Grady delivers mental health and resilience-building training for byrne dean clients throughout the UK.
After a varied career within corporate sales and marketing, spanning print publishing, internet and digital environments, Mark retrained to become a Mental Health First Aid facilitator.
He works with organisations to help transform their overall performance when faced with mental ill health in the workplace.