Pay and economy trends webinar
Register now to submit your questions to our speakers
WHEN: Thursday 6 August 11am (BST)
SPEAKERS: Sheila Attwood and Ed Cronin
The COVID-19 pandemic has thrown the 2020 pay round into confusion and the UK economy into hibernation. We review the key trends in the UK economy and cover pay awards, inflation rates and other important factors. We also include the latest thinking on the impact of the pandemic and the outlook for the future.
This 45-minute webinar includes a Q&A session.
Webinar speakers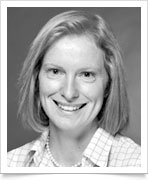 Sheila Attwood is XpertHR's managing editor, pay and HR practice. She has more than 20 years' experience of working in a research and editorial capacity in a publishing environment, with a focus on the labour market, reward, industrial relations and HR practice. She is an expert on company pay awards and is regularly called upon to appear in the broadcast and print media to comment on the level of increase in pay rates.
Ed Cronin is a research manager in charge of XpertHR's employee reward, gender pay gap and data science activities. He has two decades' worth of experience in analysing and reporting pay, recruitment, retention, benefits and other employment issues. At XpertHR his focus is on providing HR and reward practitioners with the information and tools they need to navigate this complex subject area.