Webinar: LGBT-inclusive workplace - practical strategies from Stonewall
Register now to submit your questions to our speaker, Sanjay Sood-Smith
When: 11am GMT, Tuesday 3 December
Presenter: Sanjay Sood-Smith
Many employers are keen to create an LGBT-inclusive workplace and will have taken initial steps towards this, such as adopting statements and policies. However, good intentions alone are not enough to embed an inclusive culture and employers often struggle to implement the practical actions required to achieve inclusivity.
In this webinar, Sanjay Sood-Smith, executive director at Stonewall, will share his experience and top tips for embracing and embedding an LGBT-inclusive workplace including:
the benefits of creating an LGBT-inclusive workplace;
establishing an environment for people to be comfortable in themselves;
the role played by networks, allies and role models in supporting inclusivity; and
obtaining buy-in from senior leaders to influence behaviour throughout the organisation.
This live 60-minute webinar includes a Q&A session. Register to submit your questions to the speaker in advance.
Webinar speaker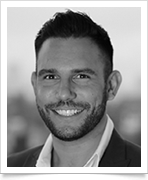 Sanjay is executive director of workplace and community programmes at Stonewall, where he has strategic oversight of their diversity champions programme, empowerment programmes, fundraising, conferences and events, sports programmes and work in Northern Ireland. He is passionate about driving positive change for LGBT people, particularly for those that have other intersecting identities and are from diverse communities.