This is a preview. To continue reading, register for free access now. Register now or Log in
Coronavirus and your workforce webinar: Starting the return-to-work journey - considerations and challenges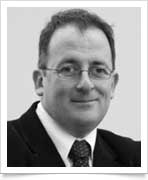 As organisations plan for a phased return to work, employment lawyer Darren Newman discusses the key priorities for HR professionals over the coming weeks and months.
Fresh on the back of the latest government announcements, we discuss how you can comply with your duty of care to your employees while operating your business in a "new normal". Among other issues, Darren considers general health and safety obligations, and the challenges employers may face around contractual terms.
This one-hour long webinar includes an extended Q&A session.
Watch the video
To continue reading, register for free access now.
Register now
Already an XpertHR user?
Log in