This is a preview. To continue reading, register for free access now. Register now or Log in
Managing your workforce out of lockdown webinar: Avoiding discrimination claims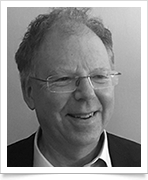 While employers have concentrated on protecting their businesses and the mechanics of the Coronavirus Job Retention Scheme in recent months, it's imperative that you do not unwittingly fall foul of discrimination law.
You will be making many decisions over the coming months and your decision-making processes must be free from discrimination and be able to stand up to scrutiny.
Max Winthrop, partner and head of the employment law team at Short, Richardson & Forth, guides us through the current maze of discrimination law, and provides practical advice on what you need to bear in mind when making decisions on workforce matters, such as who to bring back from furlough, reasonable adjustments to working arrangements, flexible working requests, or selecting employees for redundancy.
Watch the video
To continue reading, register for free access now.
Register now
Already an XpertHR user?
Log in