This is a preview. To continue reading, register for free access now. Register now or Log in
Webinar: Brexit - what now for HR?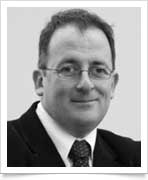 What does Britain's vote to leave the EU mean for HR? Despite the uncertainty surrounding the terms of Britain's exit, you should start preparing for the HR aspects of running a business outside the EU.
In this webinar, Darren Newman and Annabel Mace discuss what Brexit means for UK employment law. What is the likelihood of potential changes to employment legislation, and which areas are most likely to be affected? What will the status of decisions made by the European Court of Justice be?
We will consider the impact of the leave vote on the immigration status of non-UK EU nationals living and working in the UK, and what this means for recruitment and retention, as well as the effect on your international workforce. We will also explore the timescale over which we can expect things to change.
Listen to our 60-minute webinar to find out what the result of the EU referendum means for you, including:
the implications for HR;
the next steps in the Brexit process; and
what you can do now to prepare for Britain's exit from the EU.
To continue reading, register for free access now.
Register now
Already an XpertHR user?
Log in