This is a preview. To continue reading, register for free access now. Register now or Log in
Webinar: Changes to the TUPE framework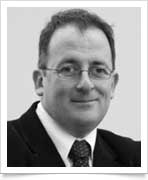 Amendments to the TUPE regime came into force on 31 January 2014. Employment lawyer Darren Newman explains the changes, and answers questions from webinar participants on how their organisations will be affected.
Topics covered include:
Amendments to the effect of collective agreements post transfer.
The inclusion of "a change in location" in the definition of an "economic, technical or organisational reason entailing changes in the workforce" for the purpose of the dismissal of an employee or a variation of contract.
New rules allowing employers to use pre-transfer consultation with transferring employees as part of their obligation to inform and consult in a redundancy exercise, provided that certain conditions are met.
The extension of the time period for the transferor to provide employee liability information to the transferee to not less than 28 days before the transfer.
Micro businesses (organisations with fewer than 10 employees) being able to inform and consult directly with affected employees in certain cases.
The amendment of the definition of a service provision change, to provide that the activities carried on after the change must be fundamentally the same as those carried on before the change.
To continue reading, register for free access now.
Register now
Already an XpertHR user?
Log in