This is a preview. To continue reading, register for free access now. Register now or Log in
Webinar: Coronavirus - measures to protect your business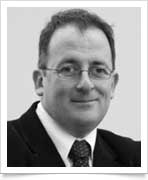 Due to the global spread of coronavirus (COVID-19), employers are dealing with a rapidly changing situation. Restrictions imposed to deal with the outbreak, such as self-isolation and social distancing, are having a huge impact. Many businesses are dealing with dwindling customer demand, issues in their supply chains, and the logistics of operating with a remote workforce.
Employers are being forced to contemplate steps that they thought they had put to bed when the banking crisis ended. In the coming months, employers will need to consider short- and long-term measures, such as freezing pay, reducing hours or pay, asking employees to take holiday, lay-offs, and the last resort - making redundancies.
In this webinar, Darren Newman, an employment lawyer with more than 20 years' experience, guides you through the range of potential measures, including:
freezing pay and deferring bonuses;
seeking volunteers for sabbaticals or other forms of unpaid leave;
short-time working, lay-offs and the Government's new Coronavirus Job Retention Scheme; and
instigating a redundancy process and ensuring it is fair and stands up to inspection.
This live 60-minute webinar includes an extended Q&A session.
Watch the video
To continue reading, register for free access now.
Register now
Already an XpertHR user?
Log in