Webinar: Disability inclusion at work - the why and the how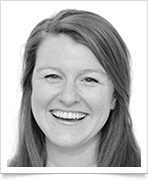 With over 14 million disabled people in the UK alone, overlooking disability equality and access can come at a real detriment to your business. By making reasonable adjustments you can comply with your legal duty, expand your talent pool, create a positive culture and retain skilled staff.
In this webinar, Karen Jackson (founder-director of Didlaw, pictured left) and Jen Rooney (workplace wellbeing and disability inclusion specialist, right) discuss how organisations can advance disability inclusion in their workplace. This session covers:
How should you adjust your return to workplace policy to give proper support to disabled employees?
What further adjustments must you make to your COVID-adapted workplace to comply with your duty to make reasonable adjustments?
Are employees with long COVID disabled and what's the best way to support them?
Beyond compliance, how can you reassure disabled employees who are anxious about returning for health reasons?
What makes a workplace adjustment reasonable?
Watch the video
Related resources