Webinar: Holiday pay, overtime and commission - making sense of annual leave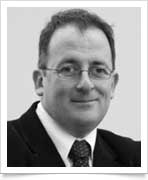 In this webinar, Darren Newman helps employers make sense of their legal obligations regarding paid annual leave.
Drawing together important holiday pay cases from the UK courts and Europe, Darren explains how employers should now be calculating their employees' holiday pay. He also offers practical guidance on handling issues where legal uncertainty remains.
In addition to providing an essential round-up of the law on holiday pay, key areas covered by Darren include:
overtime and commission - calculating holiday pay and the impact of recent case law;
the effect of sickness absence on paid annual leave;
in what circumstances employees can carry over their annual leave; and
holiday pay on termination.