This is a preview. To continue reading, register for free access now. Register now or Log in
Webinar: Managing underperforming managers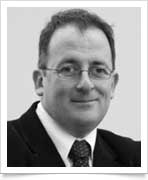 When it comes to driving results and getting the best from your people, your managers are crucial. Therefore, it is so important that any managerial underperformance in your organisation is addressed and not ignored.
However, managing a manager's performance can be a complex and high-risk process if you don't get it right. Expectations around a role can be higher for senior employees and it raises various questions such as:
If team members are unhappy with their manager, does that point to a performance issue and, if so, how do you deal with it?
How do you maintain the confidence of a team when a manager is underperforming?
And how do you handle the manager who overlooks underperformance in their own team?
In this webinar employment lawyer Darren Newman will answer these questions and more, including guiding you through the compliance steps of a fair performance management process.
Watch the video
To continue reading, register for free access now.
Register now
Already an XpertHR user?
Log in