This is a preview. To continue reading, register for free access now. Register now or Log in
Webinar: Maximising your reward offering through effective communication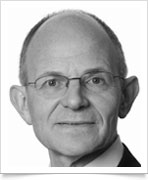 Michael Rose, reward consultant and author, ascertains that "the only way you can get real value for the money your organisation spends on reward is through effective communication."
In this webinar, he discusses the importance of communication at every stage of reward, from strategy design and development, to implementation and review. He looks at the benefits of being open with employees around reward decisions, and how organisations can maximise the value proposition through simple and innovative ways to explain rewards to employees.
This one-hour webinar includes a Q&A session.
Watch the video
To continue reading, register for free access now.
Register now
Already an XpertHR user?
Log in