This is a preview. To continue reading, register for free access now. Register now or Log in
Webinar: Redundancy - legal and practical complexities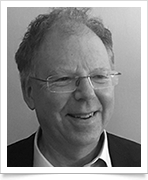 With redundancy exercises likely to be increasingly common over the coming months, it is crucial that organisations have the confidence and expertise to deal with the tricky issues that can arise.
Given the backdrop of the furlough scheme, there has arguably never been a more important time to understand the legal and practical complexities of implementing a redundancy proposal. In this webinar, Max Winthrop, partner and head of the employment law team at Short, Richardson & Forth, navigates you through the common tricky issues and the unchartered territory that we now find ourselves in, including:
carrying out redundancy processes remotely;
taking selection decisions in pools of furloughed/non-furloughed employees; and
determining criteria where attendance and performance may be a factor.
Max also discusses tricky process issues such as considering individual redundancy appeals and fulfilling obligations relating to suitable alternative employment.
This one-hour live webinar includes a Q&A session.
Watch the video
To continue reading, register for free access now.
Register now
Already an XpertHR user?
Log in