This is a preview. To continue reading, register for free access now. Register now or Log in
Webinar: Reward planning - expectations and priorities for 2022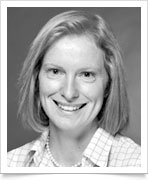 Reward activities have been disrupted for the past two years, but are things now returning to normal and can employees expect a pay rise?
As the economy slowly starts to recover, pay award levels have followed suit in moving higher than seen during the pandemic. However, businesses still have to balance the factors that are pushing wages up with pressures on affordability.
In this webinar, Sheila Attwood and Ed Cronin provide data and insights from XpertHR and Cendex to enable you to plan key reward activities for 2022, including pay rises, recruitment and retention and reporting on pay gaps. These are set against the economic background, and how to meet changing employee needs through reward and benefits.
This one-hour webinar includes a Q&A session.
Watch the video
Related resources
To continue reading, register for free access now.
Register now
Already an XpertHR user?
Log in