This is a preview. To continue reading, register for free access now. Register now or Log in
Webinar: Reward planning - the latest trends, expectations and priorities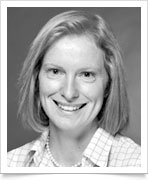 With the UK gradually emerging from coronavirus-related restrictions, now seems like an opportune time to start looking at pay planning for the year ahead.
Many organisations had to make quick decisions on reward last year, resulting in pay awards routinely put on hold or cancelled as employers adapted to rapidly changing and unprecedented circumstances. In addition, employees were impacted by bonus scheme targets being missed and workplace-dependent benefits becoming obsolete overnight.
In this webinar, Sheila Attwood and Ed Cronin provide data and insights from XpertHR and Cendex to enable you to plan for some key reward areas this year, including pay rises, grading structures and bonuses. These are set against both the economic background, and the need to motivate and engage your workforce after a difficult year.
Watch the video
Related resources
To continue reading, register for free access now.
Register now
Already an XpertHR user?
Log in