This is a preview. To continue reading, register for free access now. Register now or Log in
Webinar: Tricky sickness issues - your questions answered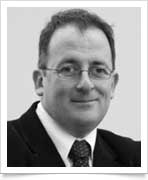 Handling the tricky issues that can arise when an employee is on sick leave can be challenging for HR. Sickness absence requires sensitive management coupled with a clear understanding of the law.
Finding an appropriate balance between supporting the employee and facilitating their return to work is often far from straightforward. How should you adjust trigger points in your absence policy if an employee is disabled? What can you do if an employee refuses to cooperate with occupational health? And does absence due to depression require different handling?
In this webinar, Darren Newman - an employment lawyer with more than 20 years' experience - tackles these issues and more, including:
the relationship between sickness absence and disability discrimination;
the frequency and nature of the contact you may need to have with an absent employee, including making the most of medical reports; and
the practical steps and strategies you can take to support an employee's return while meeting your legal obligations.
This 60-minute webinar includes an extended Q&A session.
Watch the video
To continue reading, register for free access now.
Register now
Already an XpertHR user?
Log in