This is a preview. To continue reading, register for free access now. Register now or Log in
Webinar: XpertHR Cendex labour market briefing - pay awards, inflation, reward priorities and the economic context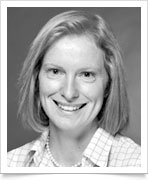 With almost lightning speed the economic recovery from the pandemic has brought labour market shortages across many sectors and job roles. Employers are trying to keep salaries apace with rising inflation while contending with recruitment and retention difficulties.
In this webinar, Sheila Attwood and Ed Cronin provide data and insights from XpertHR and Cendex to enable you to embed reward into your workforce strategy in 2022. They help you digest the latest pay and labour market data and share how organisations are making changes to pay settlement levels, salaries and benefits to secure the talent they need.
Watch the video
Related resources
To continue reading, register for free access now.
Register now
Already an XpertHR user?
Log in