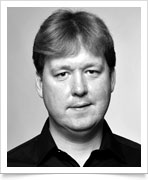 Editor's message: Large commercial organisations are accustomed to producing an annual modern slavery statement, setting out what they are doing to tackle the issue within their organisation and supply chains. The duty to produce a statement applies to businesses in the UK that have a total turnover of at least £36 million per year.
However, the Government is extending the duty to produce an annual modern slavery statement to public-sector organisations in England and Wales with a budget of at least £36 million per year. This includes local authorities, NHS bodies, police forces and central government departments.
In addition, the Government will make it mandatory for employers caught by the Modern Slavery Act 2015 to report on any areas set out in the legislation. The content of a modern slavery statement is currently governed by guidelines only, rather than statutory requirements.
There will be a shared reporting period of 1 April to 31 March and a single annual reporting deadline of 30 September. Employers will have to publish their modern slavery statements on a central online registry on the GOV.UK website. The registry has been launched, but it is currently voluntary for employers to upload their statements.
No date has been set for the implementation of these changes.
Stephen Simpson, principal employment law editor