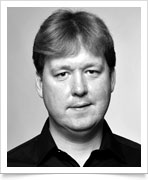 Editor's message: As the coronavirus (COVID-19) pandemic continues, key issues for HR professionals include:
supporting essential workers who have carried on working through the crisis;
assessing the risks to, and safeguarding the health of, returning workers;
managing staff who are being asked to continue working from home; and
recalling furloughed staff who can go back to work.
For employers that need to keep workers on furlough, the Coronavirus Job Retention Scheme has been extended to run until the end of October. However, the scheme rules now allow for "flexible furlough", whereby furloughed workers can return to work on reduced hours.
Now more than ever, HR professionals need to be adaptable and base their actions on the latest government advice, existing health and safety at work obligations, operational needs and financial realities, ongoing risk assessments, and how any safeguards put in place are working in practice.
To receive our latest email alerts on new and updated resources, sign up via our tracked topics. Select "Coronavirus" (under "Health and safety > Infectious diseases"); and press "Save topic alerts".
Stephen Simpson, principal employment law editor