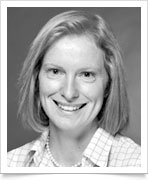 Editor's message: As the coronavirus (COVID-19) crisis continues, organisations may need to make changes to working patterns, on both a temporary and permanent basis.
While some businesses will find they need to make staff redundant in order to survive, others will be able to consider alternatives, such as removing overtime, introducing short-time working and lay-offs, or reducing the number of days/hours that staff work.
Where and how employees work may also need to change. The current Government advice is that people should work from home wherever possible, and this will need to be carefully managed to ensure the arrangements work smoothly.
Sheila Attwood, managing editor, pay and HR practice