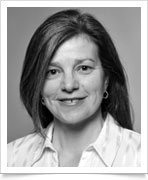 Editor's message: Organisations like to be inventive with their reward offerings. Paying all employees only their salary, with no opportunity for them to earn any more during the year, may work for some roles, but is unlikely to engage or motivate employees in others.
Bonuses are one of the most common incentive payments used by employers, and can add up to a considerable enhancement to the salaries of some individuals. The possibility of earning a bonus encourages employees to go the extra mile - ultimately providing a benefit to both employer and employee. Many organisations have also awarded bonus payments during the coronavirus (COVID-19) pandemic to recognise the contribution of employees during this challenging time.
Other payments don't require specific input from employees. Long-service awards, for example, reward employees for longevity with their employer. Although some such awards are token, for example a badge or a pen, some organisations make awards that are worth considerably more to recognise long service.
Rachel Sharp, HR practice editor