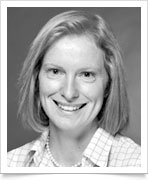 Editor's message: Pay is the main building block of employee reward packages, and organisations will need to take the time to set salaries at the right level for their business. Guidance on appropriate salaries for job roles is likely to come from salary surveys, which provide information on market pay rates for similar roles and organisations.
The majority of organisations conduct a pay review each year, whether or not it results in a pay increase for employees. Organisations can ensure that they are keeping up with the market by reviewing the value of annual pay awards in other organisations, using pay settlement analyses.
When reviewing pay levels, you should bear in mind the level of the national minimum wage, which increases in April each year. Employers may also wish to conduct an equal pay review to ensure that their pay structures and rates comply with equal pay legislation.
Sheila Attwood, senior content manager, data and HR insights