Webinar: Changing terms and conditions of employment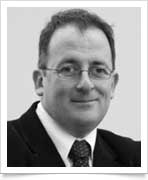 Employment lawyer and XpertHR contributing author Darren Newman sets out a legally compliant process for employers to follow when making changes to terms and conditions of employment. Key topics covered include:
When an employer might want to vary terms and conditions.
Making changes in a safe manner.
Consulting employees about the changes.
Dismissal and re-engagement.
Varying terms and conditions after a TUPE transfer.
Hosted by Personnel Today editor Rob Moss.