Webinar: Flexible working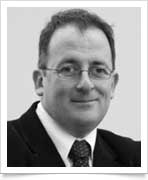 From 30 June 2014, the right to request flexible working is extended to all employees with 26 weeks' service.
Currently only employees with children or who are carers have the right to request a flexible pattern of work, so what will be the impact of the changes and what should employers be doing in preparation?
In this webinar, employment lawyer Darren Newman (pictured right) joins Personnel Today editor Rob Moss to explain what the new rules on flexible working mean for your organisation.
Please log in to XpertHR to read the rest of this article