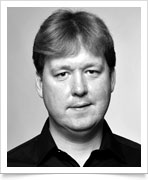 Editor's message: The Health and Safety at Work etc Act 1974 places general health and safety obligations on employers and employees. Among the key requirements for your organisation are to:
ensure the health, safety and welfare of your employees and third parties (such as contractors and visitors);
produce a written policy statement explaining how you are doing this;
consult employees on matters that affect their health and safety (directly or via union safety representatives); and
carry out risk assessments when new hazards are identified.
Your employees must also take care not to put themselves and others in harm's way and must co-operate with your arrangements for ensuring health and safety.
While it is impossible for employers to remove all risks, your organisation must do what is "reasonably practicable" to protect the health and safety of employees and others. In practice, this means that it has to take steps to reduce or remove risks only where the time and cost is proportionate to the danger.
Stephen Simpson, principal employment law editor