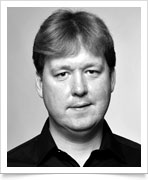 Editor's message: It is essential for the success of your organisation that your HR policies, practices and operations are positioned to support long-term organisational goals. Depending on your organisation's priorities, these goals could include:
recruiting and retaining key talent;
delivering a fair and equitable reward and recognition strategy;
evolving the employee experience and engagement;
focusing on workforce wellbeing, whether that be physical, mental or financial;
upskilling your staff, including leadership development;
driving cultural change;
maturing your approach to equality, diversity and inclusion; and
having effective succession planning.
Of particular importance is the ever-expanding use of technology to increase efficiency in HR processes and ensure that people management is always underpinned by robust data. Now is the time for senior HR leaders to face up to the increased automation of HR processes and the expectation that decision-making will be data driven.
Stephen Simpson, principal HR strategy and practice editor