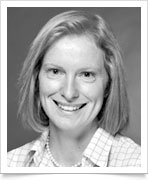 Editor's message: Analysis of pay awards in the three months to the end of September 2017 confirms not only the stability of pay awards at present, but also that prices are rising almost twice as fast as pay. Our latest analysis looks at the pattern of pay settlements, and we also report the details of the latest pay awards monitored by XpertHR.
XpertHR collects the details of around 1,600 pay awards every year, and our round-up of pay awards in the year to the end of August 2017 demonstrates just how stable the pay setting environment is at present. We also regularly survey employers about their pay plans and forecasts to give subscribers an insight into what other employers are planning for the year ahead - our latest findings detail pay award forecasts through to the end of August 2018.
In addition, we offer practical guidance and solutions in our How to guides.
For those needing to review and benchmark pay rates, XpertHR publishes a wide range of industry and occupational salary surveys, and provides easy access to inflation and other economic indicators.
Our data and benchmarking services also extend beyond pay to encompass all aspects of HR and employment policy and practice.
Sheila Attwood, managing editor, pay and HR practice