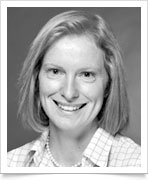 Editor's message: There is an increasing recognition that employees' money worries affect them at work, and that financial wellbeing is closely linked to other aspects of employee health, and mental wellbeing in particular.
An effective financial wellbeing strategy can help support all employees to get the most from their money and achieve their financial goals. Employees with good financial wellbeing can contribute to improved productivity and business growth.
A fully developed workplace financial wellbeing programme combines financial education or advice with access to products that are suitable for the workforce and that support employees in planning their finances for the short and long term. Some core areas where organisations can get involved include: learning good budgeting and saving habits; building a financial safety net; debt management; buying property; saving for retirement; and tax management.
The current cost-of-living crisis is having an effect on many employees' personal finances, from a short-term ability to afford basic needs to long-term planning, so HR may need to reconsider the focus of existing financial wellbeing support or introduce a new strategy to support the workforce.